When you walk into Mel's Sport Shop or H&H Sport Shop, you can shop the wide selection of products available! Hunting accessories, hand guns, long guns, tactical gear, optics, ammunition, fishing accessories, lures, live bait, tackle, and clothing from top brands like FXR, Sitka, Striker Gear and way way more!
ABOUT MEL'S SPORT SHOP – SPICER, MN
Mel's Sport Shop was opened by Greg Melges in 1957. Greg opened a small bait shop across the street from Mel's Curb Service drive-in restaurant, owned by his parents since 1946. The Melges family expanded the retail business from a live bait shop, to a firearms dealer, sporting goods store, convenience store and gas station. The family began selling a wider selection of sporting goods and fishing equipment.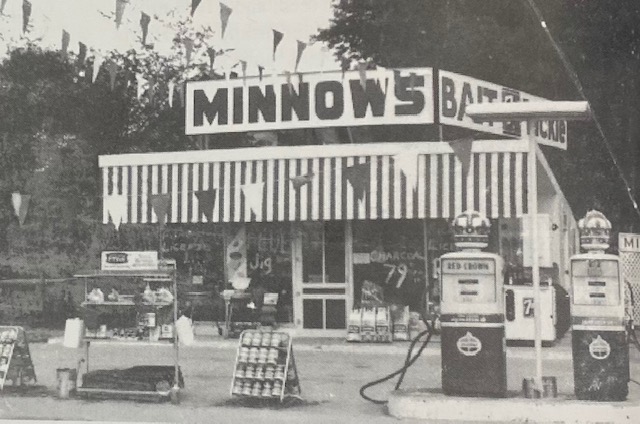 In 2019 Greg was ready to sell the store, retire and begin experiencing the outdoors himself. He eventually found Steven Wytaske to take on the challenge of continuing to grow and expand the established business.
Before Steven walked in the door, he had no shortage of plans for the future of Mel's Sport Shop – his first move, adding a fully stocked Liquor Store. Now Mel's is truly a One-Stop-Shop!
Read more about Mel's Sport Shop changing hands in this article by The West Central Tribune. Check out more content from the West Central Walleye League on their Facebook Page.
---
ABOUT H&H SPORT SHOP – MAPLE LAKE, MN
Originally owned by Morry Eggana and Bill Baker, in 1950 H&H Sport Shop was a filling station and drive-in café. In May of 1957 the space was sold to Mrs. N.E. White, who renamed the station White's Texaco.
In 1960 Frank Hogan and Leslie Hamilton purchased the lot from Mrs. White and renamed the business H&H Sport Shop. The following October Frank Hogan and Les Hamilton finalized their plans to construct a 24 x 40 building to modernize their drive-in restaurant, and move the existing drive-in to the back of the building to use as storage space. Their ultimate goal was to have more space to service cars as well as provide ample dining space.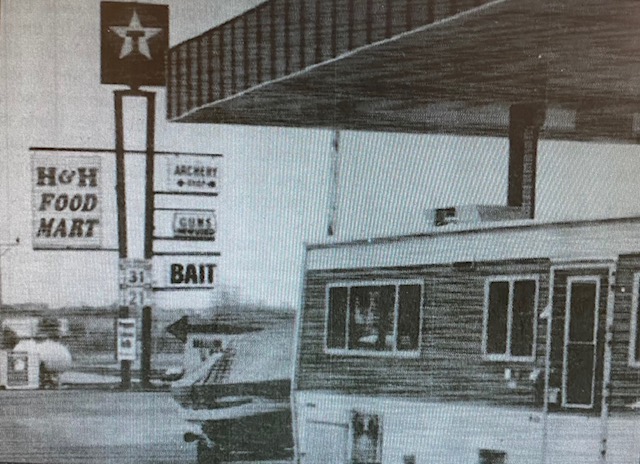 Jim Churchill purchased the property from Frank Hogan and had a grand reopening on April 15, 1995. He and his wife Jody Churchill continued operating with the name "H&H Sport Shop" even though it was no longer the initials of the owners. Jim could often be heard around the store referring to it as "His & Hers Sport Shop" and would jokingly say that it would all be half hers eventually anyway, so he might as well stay calling it that.
---